Jason Momoa bombarded his fans with his recent post on Instagram while having a shower. The fans have gone crazy about the picture of the Aquaman star. At present, the star is working on a movie titled "Dune". The photo seemed to be one of the photos taken at the place where they have gone for the shooting f the movie. Read out the blog post to know details about it!!!
Aquaman's star recent post on Instagram has led the fans to get excited!!!
Amid the crisis caused by the deadly virus, everyone has been locked inside their houses. To keep their fans enthusiastic, the celebrities are giving them various updates of them and sharing their fun videos, ad pictures to their fans making them not get bored and get the latest updates about their loved ones. In participating in the trend, Aquaman's star Jason Momoa posted a recent pic of his on his social media account on Instagram.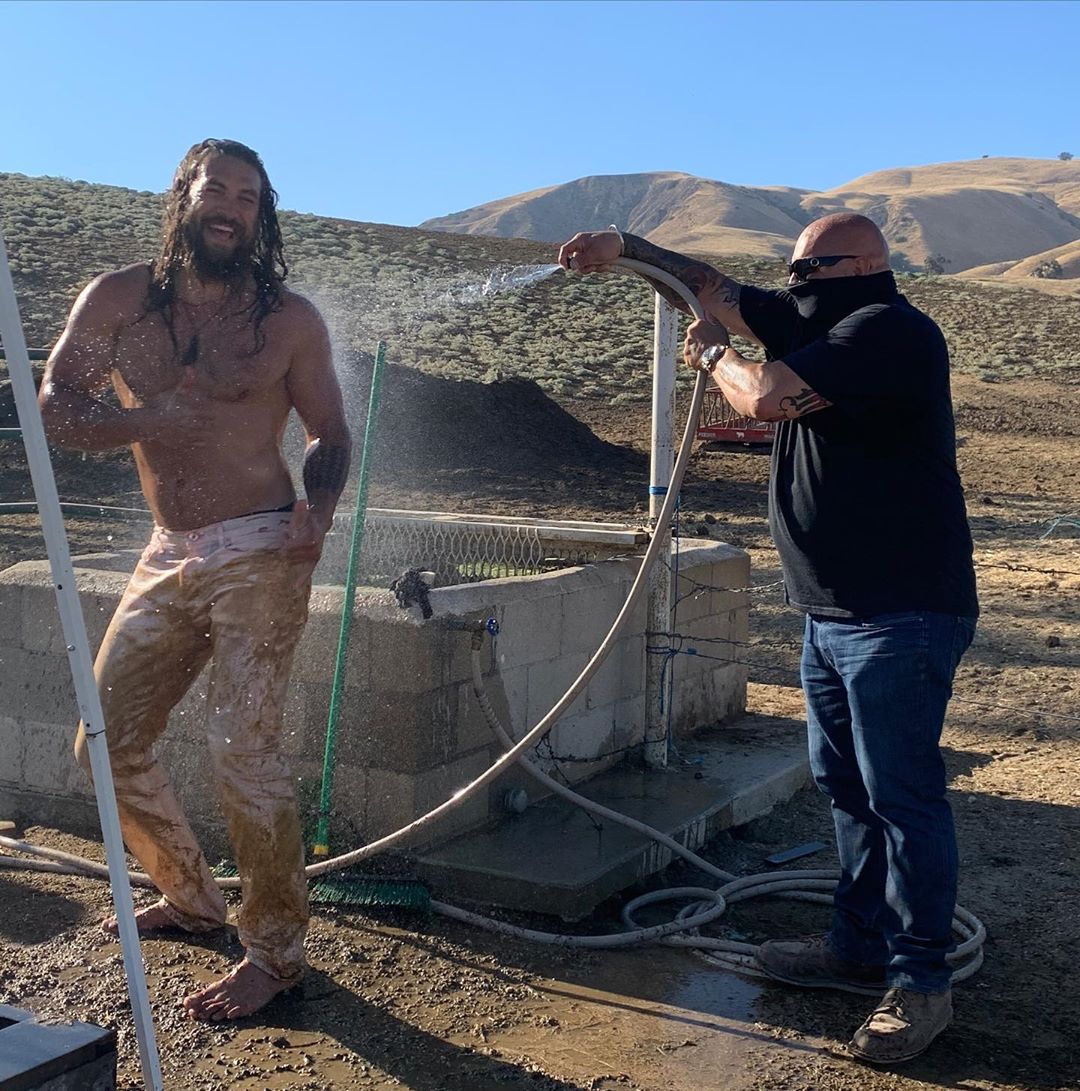 The star shared his photo while he was having a shower after getting his body covered in the mud. The picture has a long caption where the star starts with saying like a pig in shit and gave laughing emoji which was continued with words, hard to explain this one. Jason wrote that he had an amazing day and then he needed a mud buggy. He teased out that his upcoming movie "Dune" will be coming soon.
What the actor said about his upcoming movie "Dune"???
The actor said in an interview that they got to shoot in Wadi Rum. He added that he had never seen a place like that and expressed his experience as shooting on another planet. He said that he had never participated in something that big and is happy to be a part of the movie.
Jason further added that he would be playing the role of Duncan Idaho and explained his character.