T.P Bon: An Exciting Time-Traveling Anime Adventure
If you're a fan of time-traveling adventures and captivating anime series, get ready for an exciting new addition to your watchlist. Netflix has recently announced that the beloved Time Patrol Bon manga, created by none other than Fujiko F. Fujio, the co-creator of Doraemon, will soon be getting its own anime series. T.P Bon, produced by the renowned Bones studio, is set to premiere on Netflix next year, offering viewers a thrilling journey through different eras and locations around the globe.
Unveiling the Plot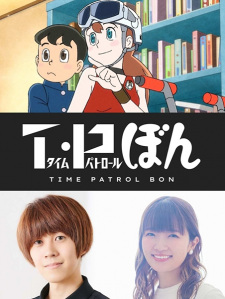 The premise of T.P Bon revolves around an ordinary high school student named Bon Namihira, who unexpectedly becomes part of a team of time-traveling agents known as the Time Patrol. Their mission? To save lives during historical events throughout history. Bon finds himself traveling across different eras and locations, encountering various challenges and dangers along the way.
From Manga to Anime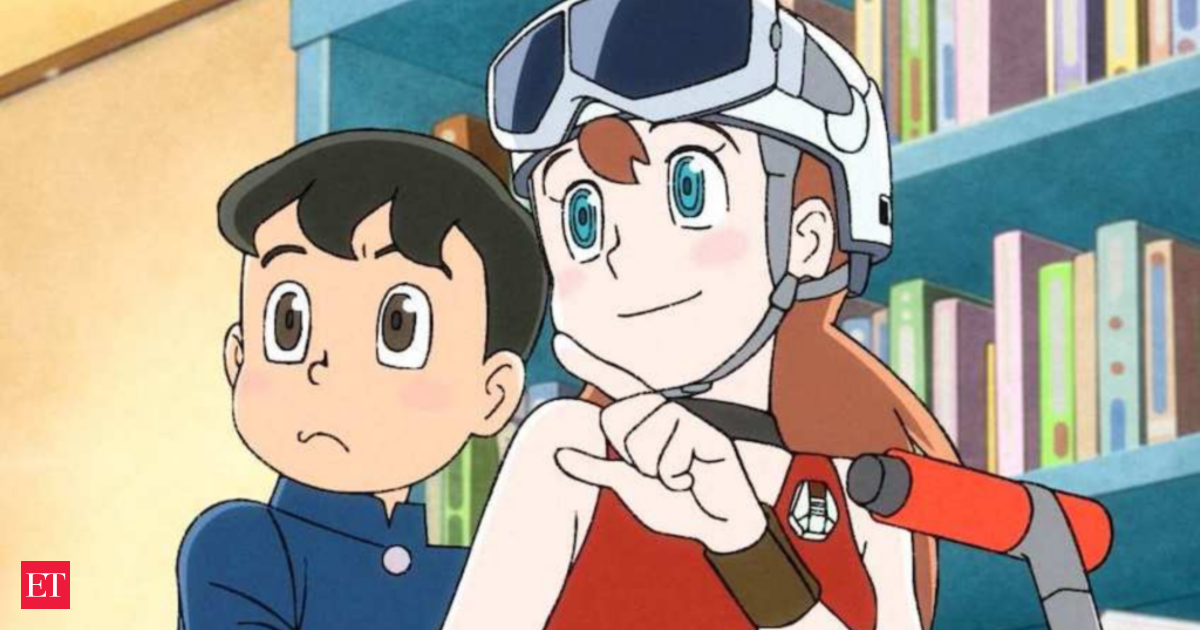 T.P Bon, originally a manga series created in 1978 by Fujiko F. Fujio, is now being adapted into an anime series for the very first time. The decision to bring this thrilling time-traveling adventure to the small screen will undoubtedly delight fans of the original manga and attract new viewers eager to embark on an epic journey through time.
Behind the Scenes
Leading the creative team behind T.P Bon is director Masahiro Ando, known for his work on other remarkable anime series. The music for the series is composed by the talented Michiru Oshima, who has previously worked on notable anime productions like Little Witch Academia. With such a skilled and experienced team, viewers can expect a top-notch anime series that stays true to the essence of the beloved manga.
Animation Excellence
Produced by the acclaimed Bones studio, known for their exceptional animation quality, T.P Bon promises to deliver stunning visuals that bring the time-traveling adventures to life. The animation style will capture the essence of the manga while adding a dynamic and immersive touch that will undoubtedly captivate viewers of all ages.
A Familiar Connection
If you're a fan of Doraemon, another beloved creation by Fujiko F. Fujio, you may notice a familiar element in T.P Bon. The Time Patrol featured in T.P Bon also makes appearances in the Doraemon series, establishing a connection between these captivating stories. This connection adds an extra layer of nostalgia and excitement for fans of both series.
Embarking on a Timeless Adventure
As Bon journeys through time, facing perilous situations and encountering historical figures, viewers will be taken on a timeless adventure that explores the significance of historical events and the impact they have on the course of history. The series encourages viewers to contemplate the consequences of altering the past and the responsibility that comes with the power of time travel.
Awaited Debut and Release Date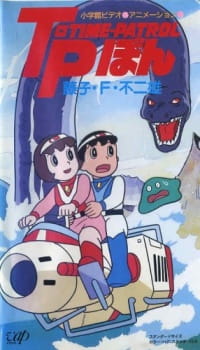 While Netflix has confirmed that T.P Bon will be released next year, an official debut date is yet to be announced. Fans eagerly anticipate the premiere of this highly-anticipated anime series, and as the release date draws closer, excitement continues to build within the anime community.
Stay Tuned for Updates
For the latest news and updates on the release of T.P Bon and other upcoming anime series, be sure to keep an eye out for official announcements from Netflix and Bones. Follow your favorite anime news sources and stay connected with the buzzing online anime community to stay up to date with all things T.P Bon.
Join the Conversation
As the release of T.P Bon approaches, fans are buzzing with anticipation and speculating about what the series has in store. Join the conversation and share your excitement on social media platforms, discussion forums, and fan communities. Engage with fellow anime enthusiasts, exchange theories, and count down the days until you can embark on this thrilling time-traveling adventure.
Conclusion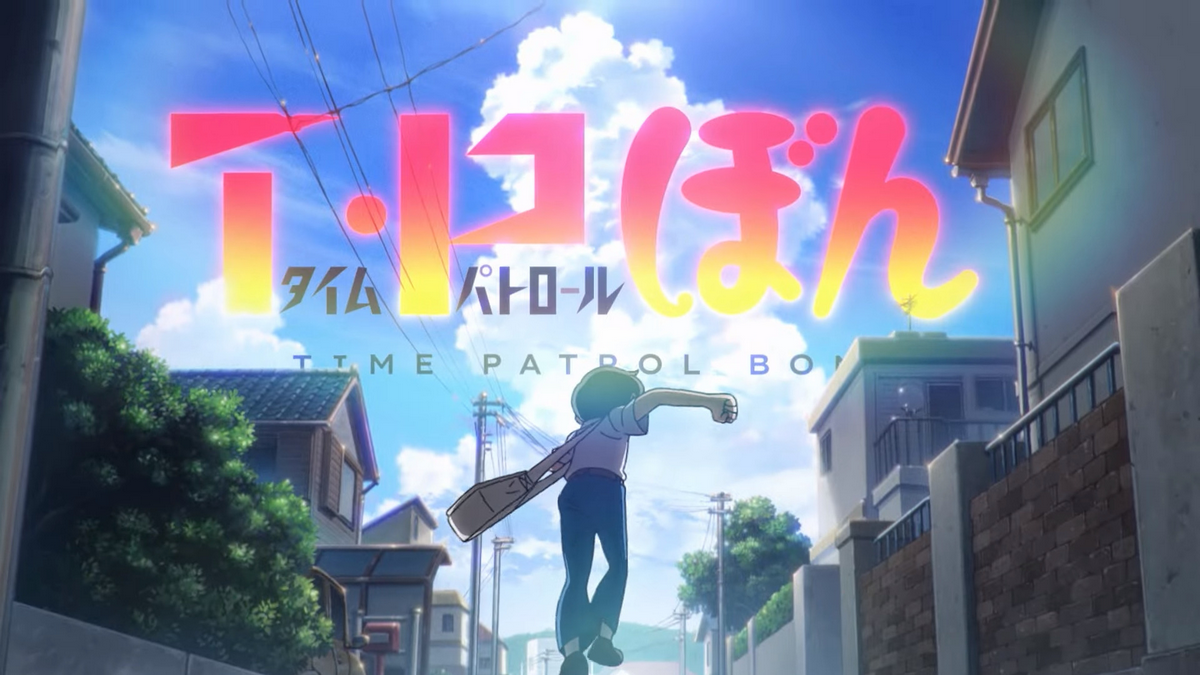 T.P Bon is set to captivate audiences with its enthralling time-traveling storyline, engaging characters, and stunning animation. Fans of Fujiko F. Fujio's works, as well as those new to the series, can look forward to a unique and unforgettable experience as they journey through history alongside Bon and the Time Patrol. Keep an eye out for the official release date, and get ready to immerse yourself in a timeless adventure that will leave you eagerly anticipating each new episode.
Frequently Asked Questions
1. When will T.P Bon be released on Netflix?
The exact release date for T.P Bon on Netflix has not been announced yet. Fans are encouraged to stay tuned for official updates from Netflix regarding the premiere date of this highly-anticipated anime series.
2. Can I watch T.P Bon without having read the manga?
Absolutely! T.P Bon is being adapted from the original manga series, but it can be enjoyed as a standalone anime series. Whether you're already familiar with the manga or discovering the story for the first time, you can dive right into the captivating time-traveling adventures of T.P Bon.
3. Will T.P Bon have English subtitles and dubbing?
Netflix is known for providing a wide range of language options for their anime series, including English subtitles and dubbing. While the specific language options for T.P Bon have not been confirmed yet, it's highly likely that English subtitles and dubbing will be available for viewers to enjoy.
4. Can I expect multiple seasons of T.P Bon?
As of now, information regarding potential multiple seasons of T.P Bon has not been announced. However, if the series proves to be a success and garners a dedicated fanbase, the possibility of additional seasons in the future is always a possibility.
5. Is T.P Bon suitable for all age groups?
While T.P Bon is set to offer an exciting and engaging adventure, it's always recommended to check the series' rating and content advisory to ensure its suitability for specific age groups. The rating and content information will be made available closer to the release date.