</p>
First Trailer For The Garfield Movie
Get ready for an exciting animated adventure as Sony Pictures and Alcon Entertainment release the highly anticipated first trailer for the new Garfield movie! Scheduled to hit cinemas on May 24th, 2024, this film is set to bring all the charm and humor of the beloved orange cat to the silver screen.
The Voice Behind Garfield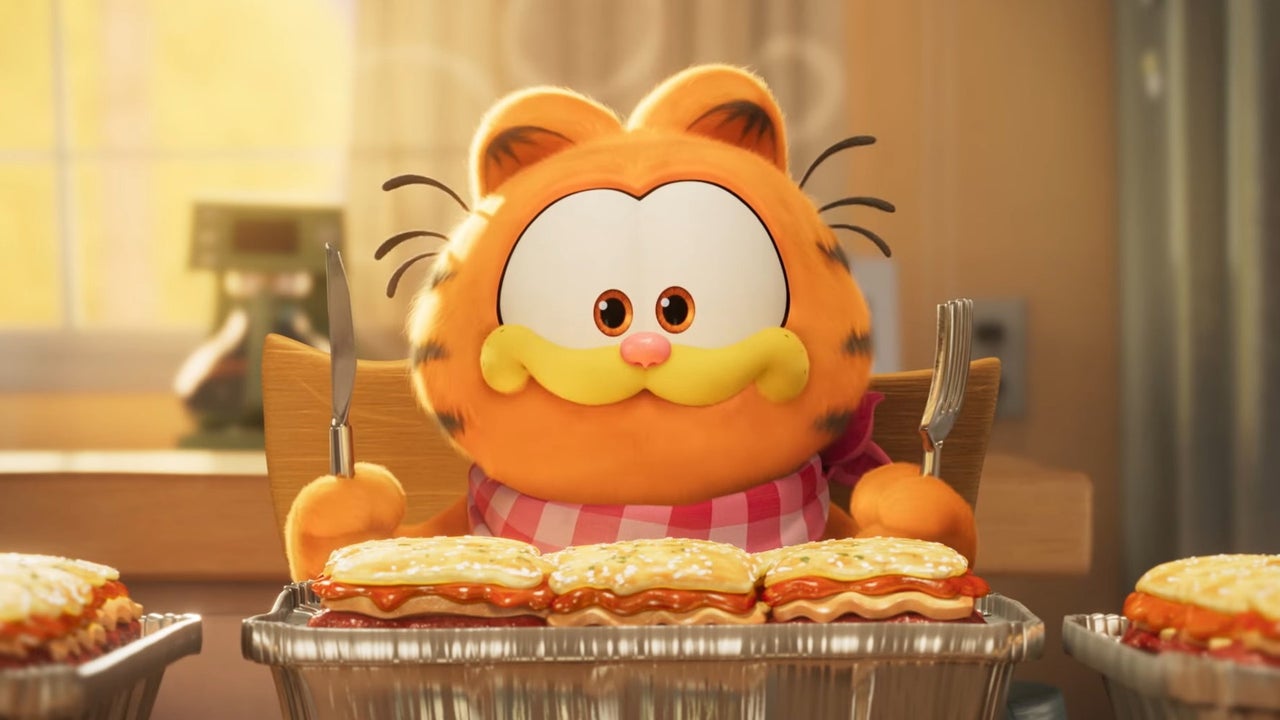 In this latest adaptation, talented actor Chris Pratt takes on the role of voicing Garfield, displaying his versatility once again by lending his voice to this iconic character. Pratt's portrayal of Garfield is sure to captivate audiences with his comedic timing and charm.
New Characters and a Familiar Face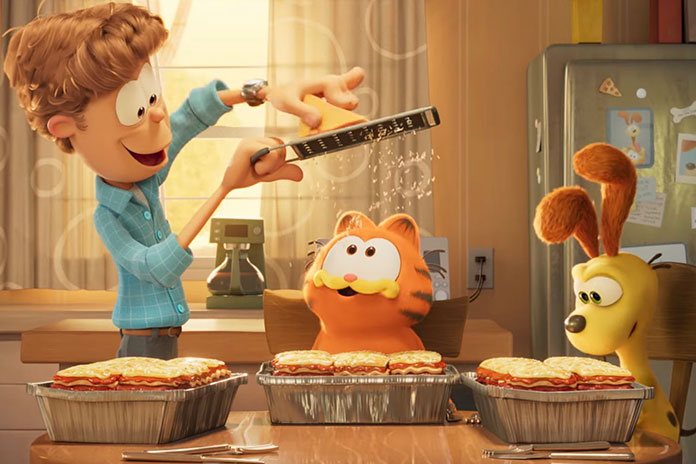 The Garfield movie introduces a brand-new character named Vic, who happens to be Garfield's father. This surprising twist adds a layer of excitement and intrigue to the plot. And of course, fans will be delighted to see the return of several beloved characters including Jon, Odie, and Liz.
An All-Star Cast
The film boasts an impressive cast, with notable actors bringing these beloved characters to life. Joining Chris Pratt are Samuel L. Jackson, Nicholas Hoult, Ving Rhames, Hannah Waddingham, Brett Goldstein, Cecily Strong, and Bowen Yang. Their unique voices and talents add depth and personality to the on-screen characters.
Animation Magic
DNEG, a renowned animation studio, provides the stunning visuals and animation that bring Garfield and his world to life. Their expertise and attention to detail ensure that every frame of the movie is visually captivating.
Reuniting the Creative Team
This Garfield adaptation reunites director Mark Dindal and writer David Reynolds, known for their work on "The Emperor's New Groove." With their shared vision and creative storytelling, audiences can expect a fantastic cinematic experience that stays true to the essence of Garfield.
An Unforgettable Origin Story
Prepare to be transported back in time with an origin story that reveals how Garfield became the grumpy yet lovable character we all know and adore. Through heartwarming and humorous moments, we will witness Garfield's journey from a street cat to a cherished member of Jon's household.
Trailer Tease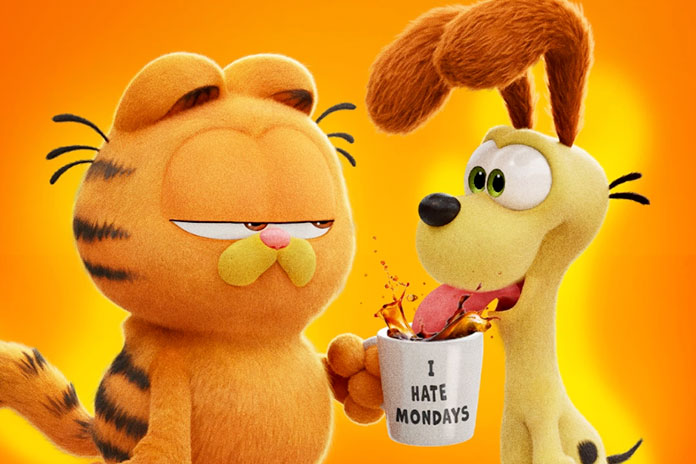 While we eagerly await the release of the full-length trailer, a teaser clip has been released, giving us a tantalizing glimpse into the world of the new Garfield movie. Watch as Garfield's mischievous antics, accompanied by his insatiable love for lasagna, come to life on the big screen.
Release Date and Expectations
Mark your calendars for May 24th, 2024, as the Garfield movie promises to be an adventure-filled, laugh-out-loud experience for audiences of all ages. With a talented cast, stunning animation, and a script that pays homage to the original comic strip, this movie is sure to capture the hearts of Garfield fans everywhere.
Conclusion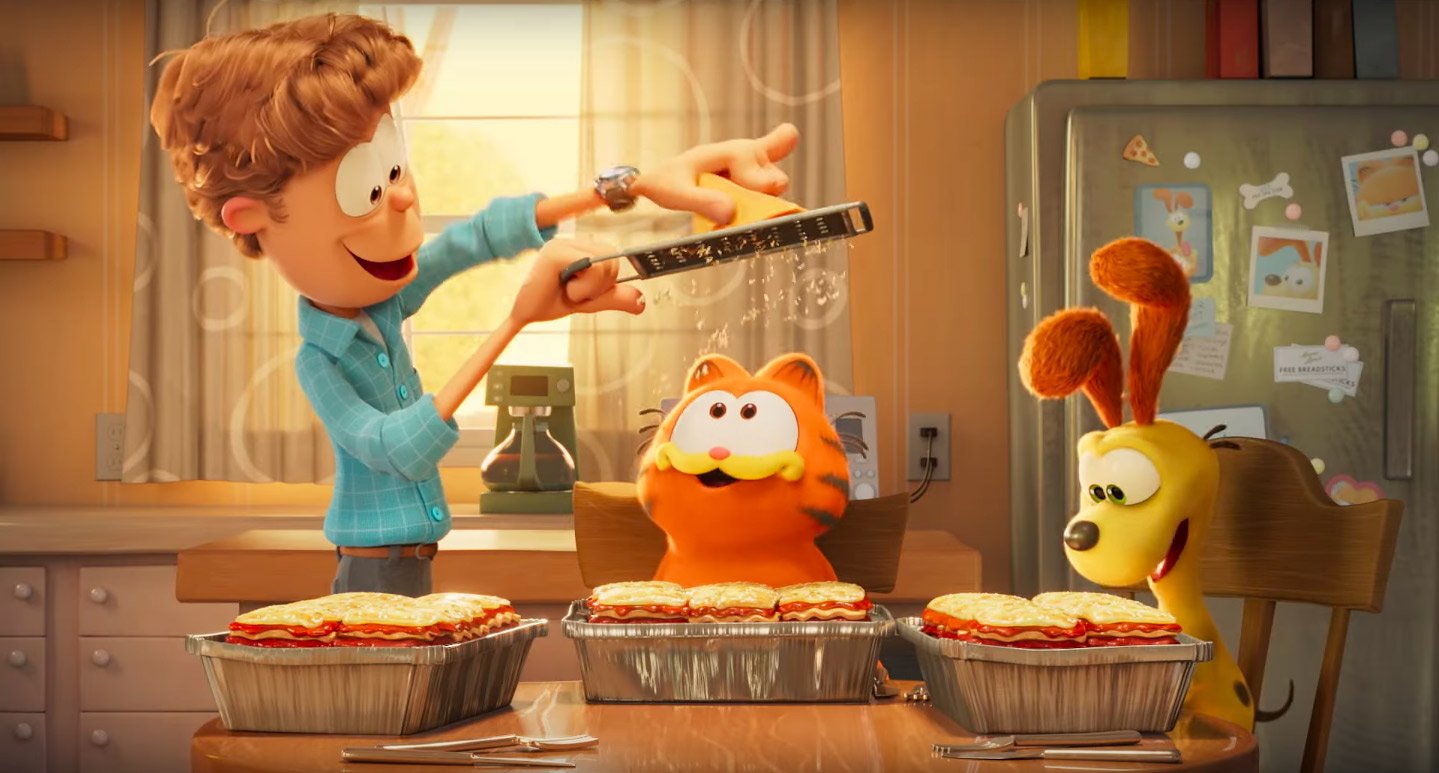 The first trailer for the new Garfield movie has generated immense excitement and anticipation among fans. With Chris Pratt's engaging portrayal of Garfield, an all-star cast, and the creative talents behind the scenes, this animated adventure promises to be a must-see for both longtime Garfield enthusiasts and new fans alike.
Frequently Asked Questions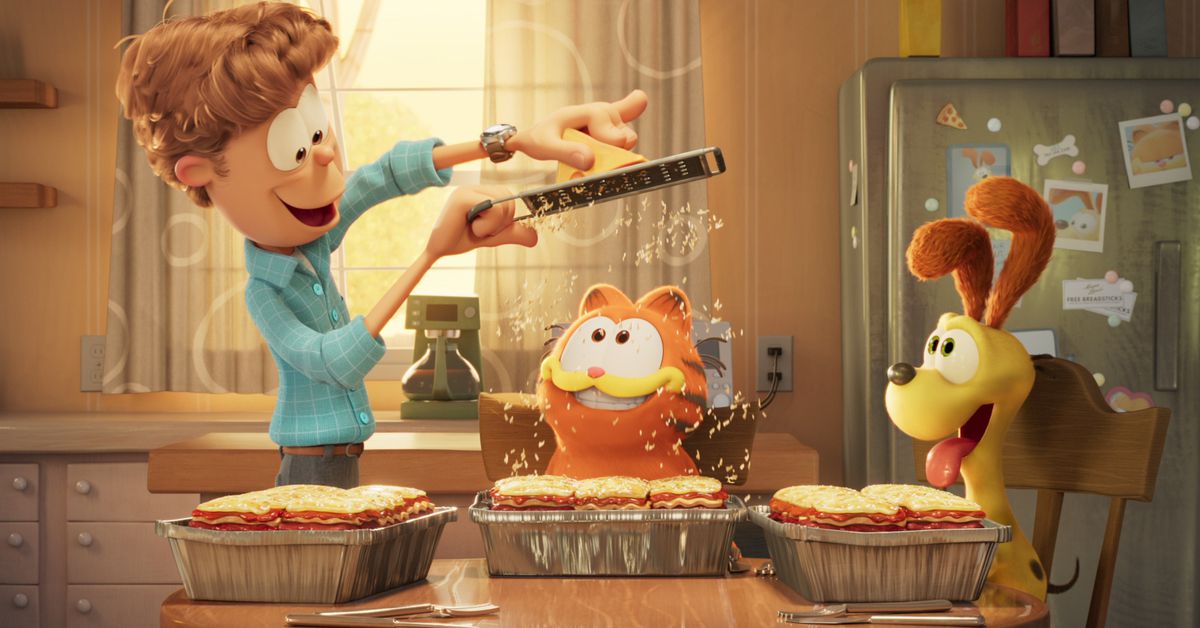 | Question | Answer |
| --- | --- |
| 1. When will the Garfield movie be released? | The Garfield movie is set to hit cinemas on May 24th, 2024. |
| 2. Who voices Garfield in the new movie? | Chris Pratt lends his vocal talents to bring Garfield to life in this adaptation. |
| 3. Are there any new characters in the Garfield movie? | Yes, a brand-new character named Vic, Garfield's father, is introduced in this film. |
| 4. Who else is in the cast? | The film features an all-star cast including Samuel L. Jackson, Nicholas Hoult, Ving Rhames, Hannah Waddingham, Brett Goldstein, Cecily Strong, and Bowen Yang. |
| 5. What can we expect from the movie? | A heartwarming and humorous origin story, stunning animation, and a faithful adaptation of the beloved comic strip are some of the highlights to look forward to. |