</p>
Lightscape Returns to Brooklyn Botanic Garden to Cast a 'Winter Spell'
Experience the magic of the Brooklyn Botanic Garden like never before as the highly anticipated annual event, "Lightscape," returns for its third edition on Friday, Nov. 17. Get ready to be enchanted by a mesmerizing display of illuminated art installations that will transport you into a world of wonder and beauty.
An Unforgettable Journey through Light and Nature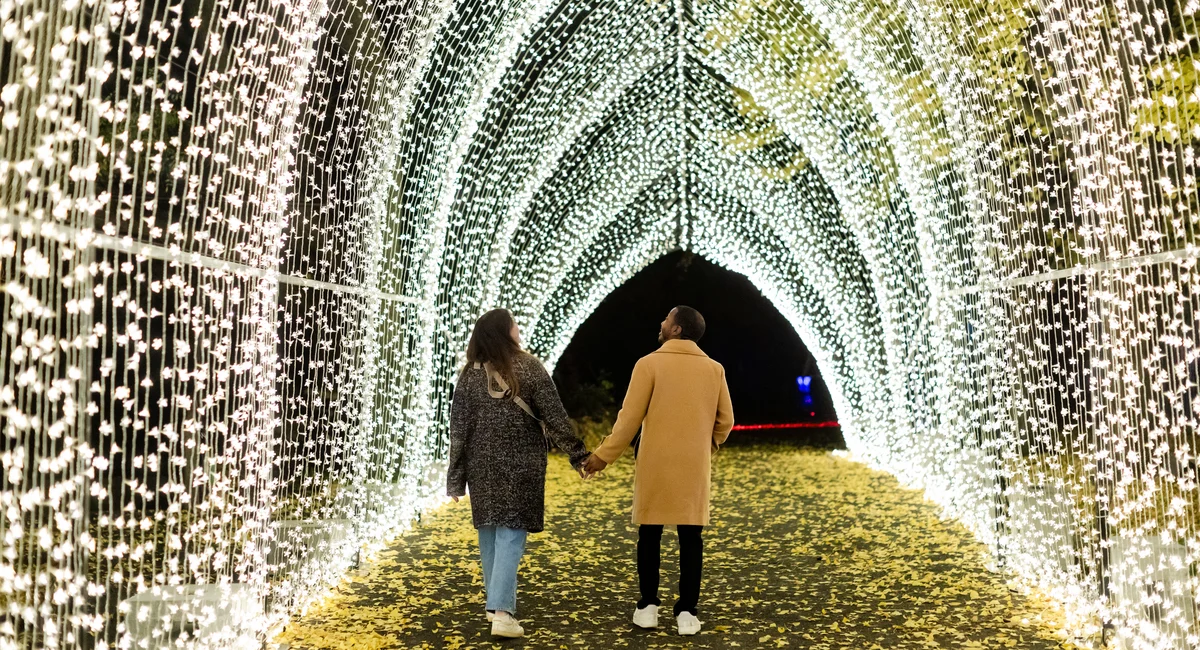 As the sun sets and darkness descends, the Brooklyn Botanic Garden comes alive with a mile-long walking trail adorned with 18 breathtaking art installations. Each installation features thousands of twinkling lights, transforming the garden grounds into a captivating wonderland.
Immersive Art and Natural Beauty
Step into a realm where art merges seamlessly with nature, enticing you to look at familiar surroundings in a whole new light. Zoe Bottrell, the creative producer behind this year's show, explains, "Lightscape is all about revealing hidden beauty and inviting visitors to see the world through a different lens."
Leave behind the hustle and bustle of everyday life as you immerse yourself in an hour-long journey through the trail. As you stroll amidst towering trees and lush greenery, be prepared to be captivated by the interplay of lights and shadows, transforming the ordinary into the extraordinary.
Discovering Nature's Hidden Gems
The "Lightscape" experience goes beyond aesthetics; it also offers a unique opportunity to discover the often-overlooked wonders of the garden. Katie Pidgeon, the Brooklyn Botanic Garden's programs director, notes, "Many visitors miss out on the intricate details of our magnificent tall specimens. The lights reflecting on the branches and leaves add a whole new dimension to their beauty."
Unveiling the Highlights
Let's dive into some of the standout installations that will leave you in awe:
| Installation | Description |
| --- | --- |
| Winter Spell | An enchanting display of glowing poles scattered across a grass field, creating a mesmerizing spectacle as the lights turn on and off in harmony with the surroundings. |
| Trinity | Step back in time and delve into the garden's rich history with this installation projected onto the bark of ancient chestnut trees. Illustrations of pond leaves, plants, and flowers from the garden's archives come to life, offering a glimpse into the past. |
| Submergence | Prepare to be immersed in a stunning interactive experience as you walk through a large geometric block surrounded by suspended bulbs that shift colors, creating a mesmerizing dance of light all around you. |
A Feast for the Senses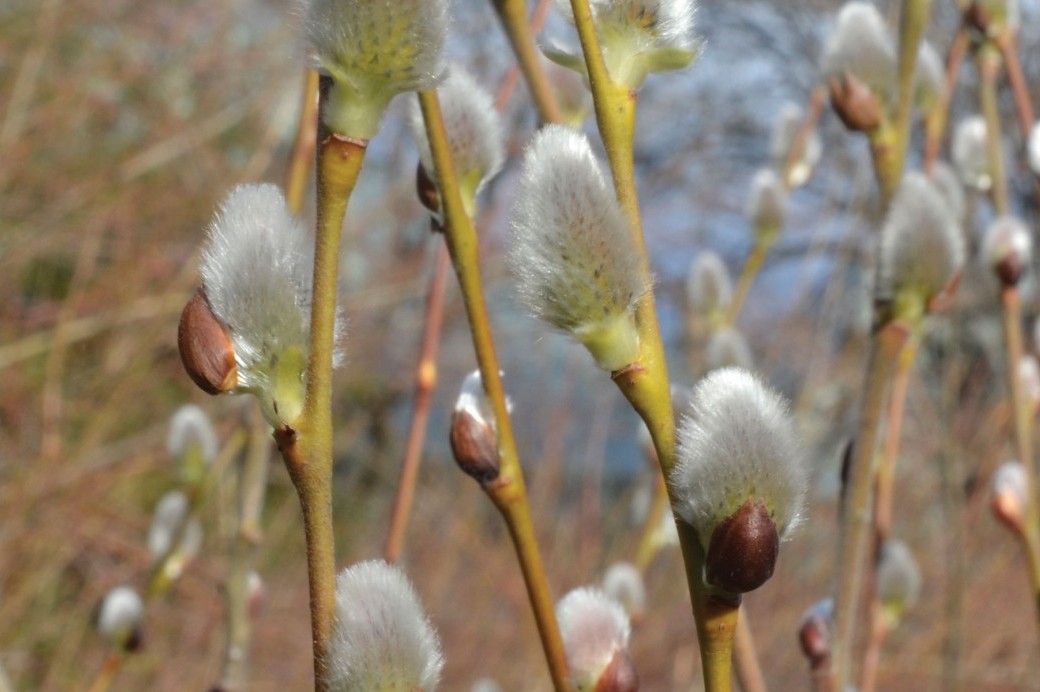 Your auditory senses won't be left behind during the "Lightscape" experience. Walk along the trail accompanied by an enchanting soundtrack featuring iconic artists such as David Bowie, Michael Jackson, and Miley Cyrus. The music brings an extra layer of magic to the already surreal atmosphere.
Step Into an Instagrammable Wonderland
If you're on the lookout for the perfect Instagram moment, "Lightscape" has you covered. Prepare to be mesmerized by the visually stunning "Submergence" installation, where suspended LED lights create a sea of colors, reminiscent of a nontoxic jellyfish. Dive into this immersive display and capture a snapshot that will transport your followers into a world of wonder.
The Intersection of Nature and Technology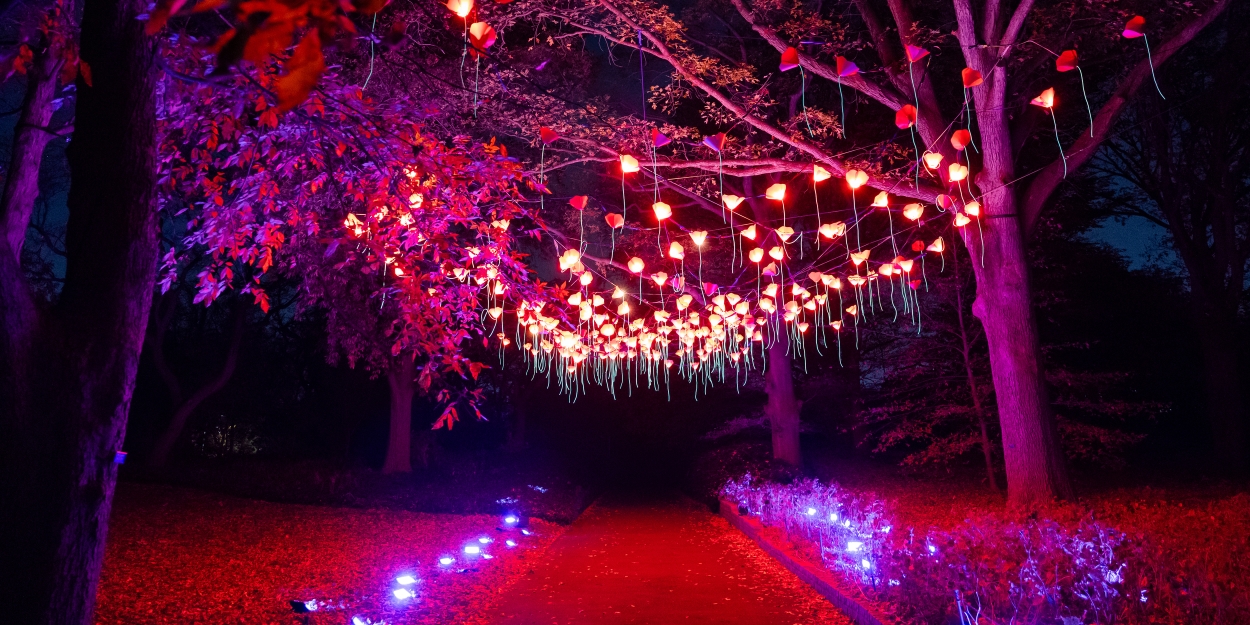 "Lightscape" not only celebrates the beauty of nature but also explores the fusion of digital media with the physical world. Anthony Rowe, the founder of Squidsoup, the collective behind the immersive "Submergence" installation, describes it as "bringing virtual spaces to life within a physical environment."
Reconnecting with the Natural World
Experience the power of reflection as you witness the spellbinding union of technology and nature. Each art installation within "Lightscape" serves as a reminder to pause, appreciate, and reconnect with the beauty that surrounds us.
A Night to Remember at Brooklyn Botanic Garden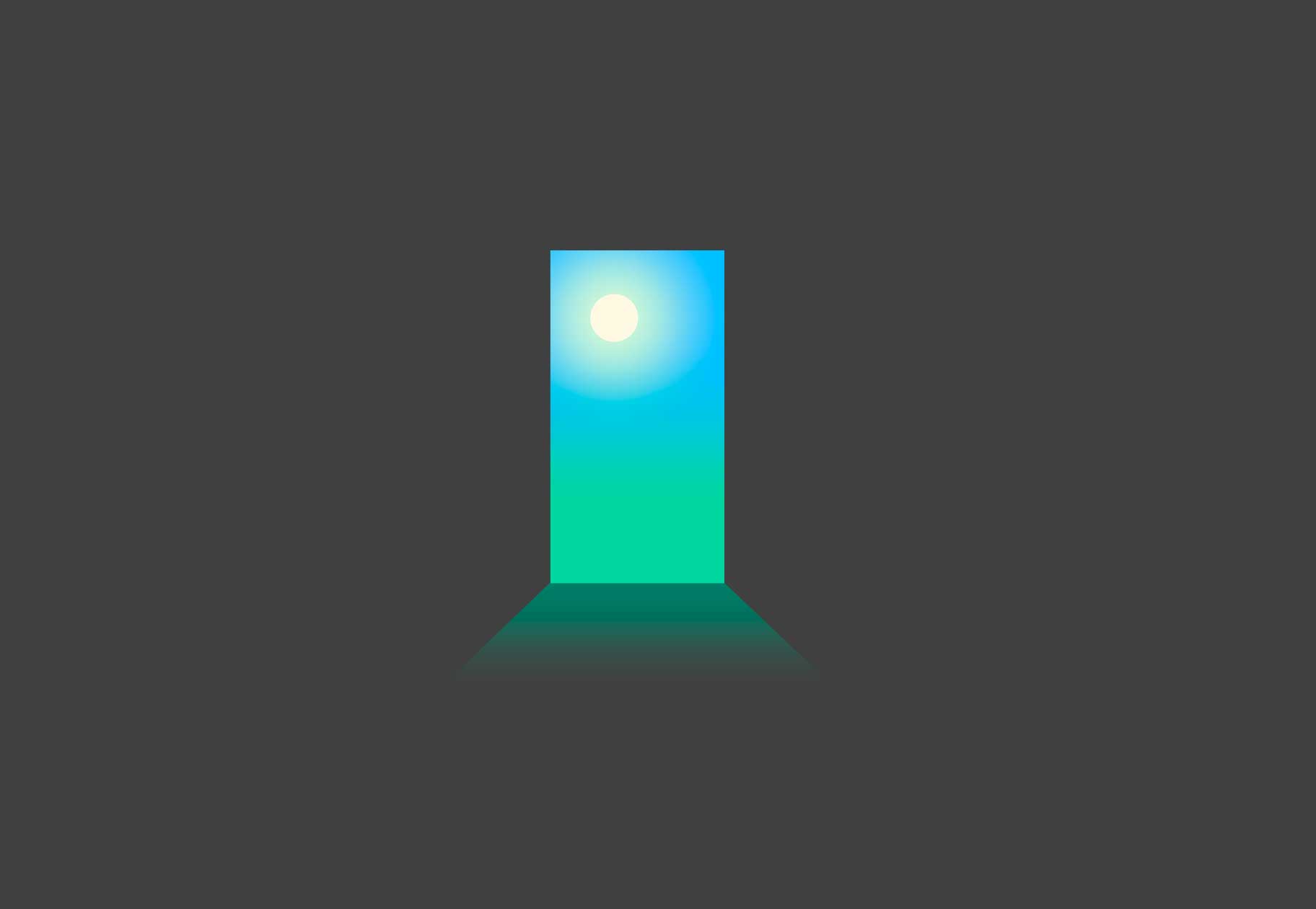 Join us for an unforgettable evening as "Lightscape" casts its enchanting 'Winter Spell' at the Brooklyn Botanic Garden. Step into a world where nature and art collide, creating moments of awe and wonder. Don't miss out on this magical experience that will inspire and delight.
Book Your Tickets Now
The event runs from Friday, Nov. 17, and offers limited-time access to these enchanting installations. Secure your tickets now and embark on a night of magic and illumination that will leave you with memories to last a lifetime.
Frequently Asked Questions
Q1: When is Lightscape returning to the Brooklyn Botanic Garden?
Lightscape will delight visitors once again starting from Friday, Nov. 17. Don't miss out on this magical experience!
Q2: How long is the Lightscape trail?
The trail spans approximately one mile, offering an immersive journey into a wonderland of lights and nature.
Q3: Can I take photos during the Lightscape experience?
Absolutely! Lightscape offers numerous Instagram-worthy moments, especially with the visually stunning "Submergence" installation. Capture memories to share with your friends and followers.
Q4: Are there any discounts available for group bookings?
Group discounts may be available. We recommend contacting the Brooklyn Botanic Garden for further information on group rates and bookings.
Q5: Is the Lightscape experience suitable for children?
Absolutely! Lightscape is a family-friendly event that will captivate the imagination of both young and old. Children will particularly enjoy the interactive and visually engaging installations.