</p>
Katie Lee Biegel Just Shared a Quick & Comforting Pasta Dish That's Perfect for Weeknights
When it comes to easy dinners, nothing beats a delicious pasta dish. If you're looking for a quick and comforting option to add to your weeknight rotation, you're in luck! TV host Katie Lee Biegel has just shared her mouthwatering recipe for Orecchiette with Sausage, White Beans, and Tomatoes. Trust us, it's like a warm hug in a bowl. Let's dive into the details of this delightful dish step by step.
Ingredients:
1 pound orecchiette pasta
2 tablespoons extra-virgin olive oil
1 pound sweet Italian sausage, removed from casings (chicken or pork)
1 yellow onion, diced
3 cloves garlic, sliced
2 pints grape or pear tomatoes, quartered
½ teaspoon crushed red pepper flakes
1 15-ounce can cannellini beans, rinsed and drained
½ cup grated Parmesan, plus more for garnish
¼ cup minced fresh parsley
Step 1: Boil the Pasta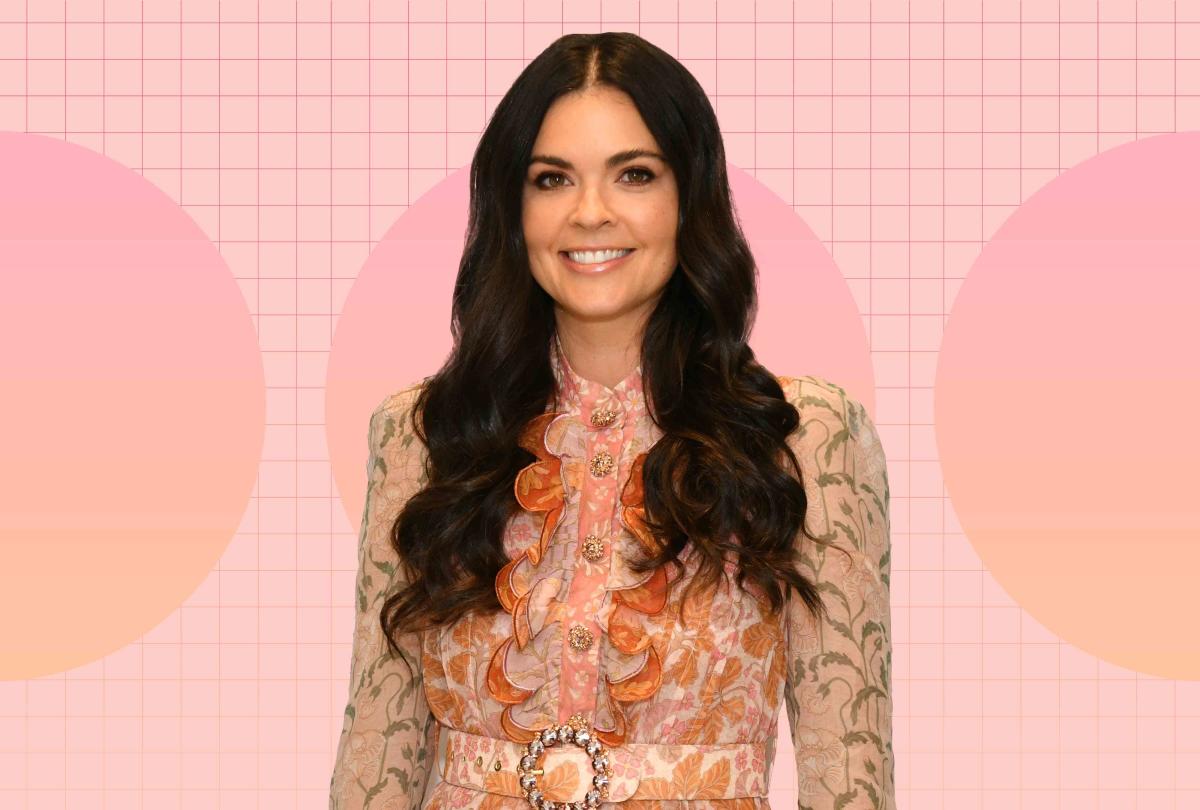 Fill a pot with water and add a pinch of salt. Bring it to a boil and cook the orecchiette pasta for a couple of minutes less than the suggested time on the package. This helps prevent overcooking when we later cook the pasta with the sauce. Drain the pasta and set it aside.
Step 2: Sauté the Sausage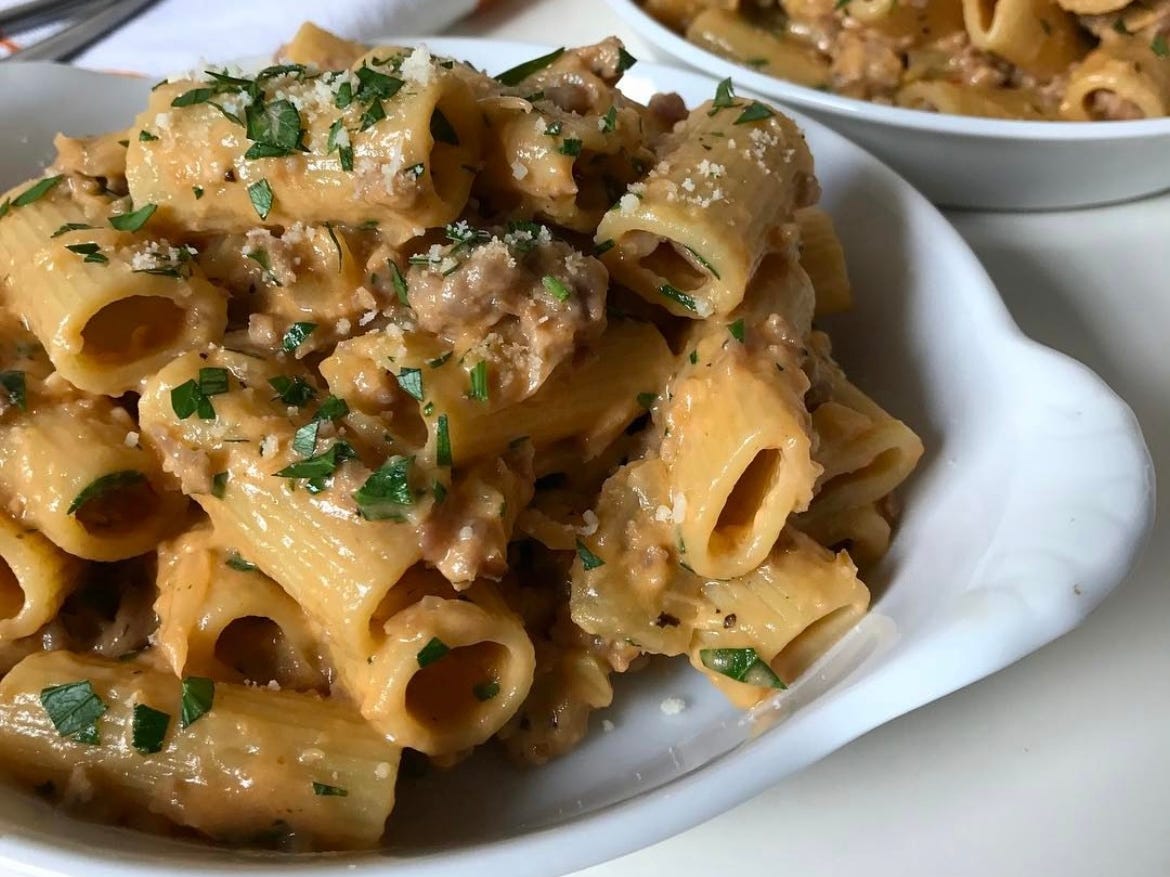 In a large skillet, heat the olive oil over medium-high heat. Add the sweet Italian sausage, removed from the casings, and let it brown. Use a wooden spoon to break it into large chunks. Once browned, remove the sausage from the skillet and set it aside in a separate bowl.
Step 3: Cook the Onion, Garlic, and Tomatoes

In the same skillet, add the diced yellow onion to the remaining fat and cook until softened. Stir in the sliced garlic for 30 seconds to release its aromatic flavors. Now, add the quartered grape or pear tomatoes and crushed red pepper flakes. Cook for approximately 4 minutes until the tomatoes start to blister and split.
Step 4: The Final Touches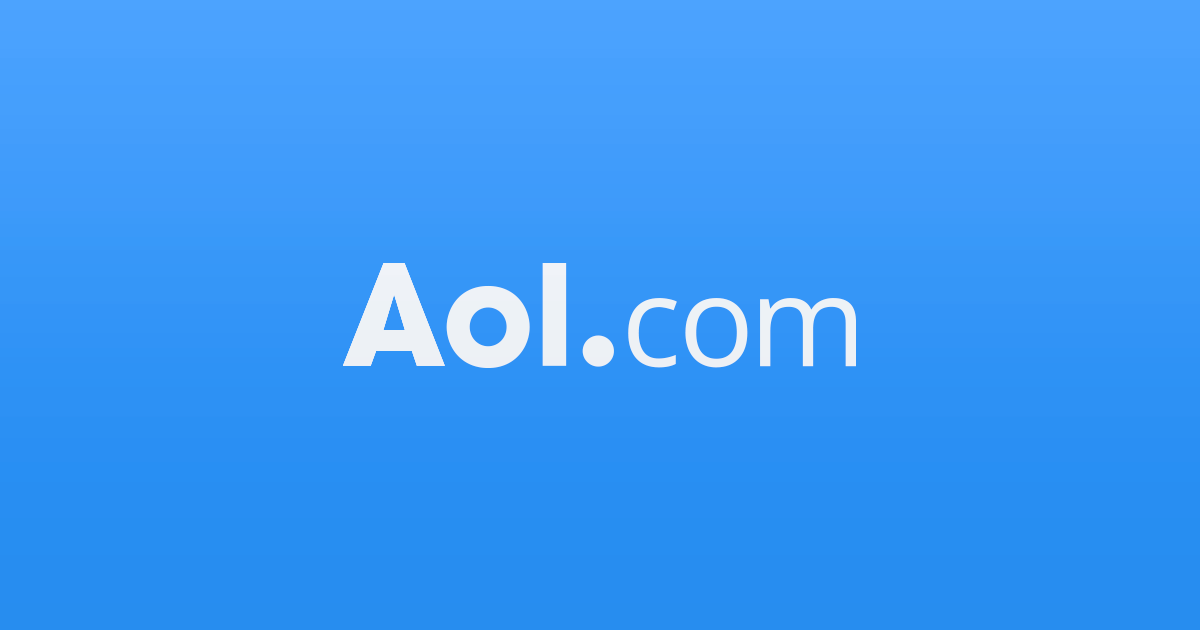 Add the rinsed and drained cannellini beans to the skillet along with the cooked sausage. Mix everything together and cook for a couple more minutes until all the flavors have melded together. Now, it's time to bring back the cooked orecchiette pasta to the skillet. Toss the pasta in the sauce and make sure it is fully coated. Gradually add the grated Parmesan cheese, allowing each batch to melt before adding more. Finish the dish off by stirring in the minced fresh parsley.
Step 5: Serve and Enjoy

Your Orecchiette with Sausage, White Beans, and Tomatoes is ready to be savored! Serve it hot and garnish with additional grated Parmesan cheese for an extra touch of flavor. This comforting pasta dish is perfect for those busy weeknights when you crave something delicious without spending hours in the kitchen.
Conclusion
Katie Lee Biegel's Orecchiette with Sausage, White Beans, and Tomatoes is a quick and comforting pasta dish that is sure to become a favorite in your dinner rotation. With just a handful of ingredients and simple steps, you can whip up a satisfying meal in no time. The combination of flavors from the sausage, tomatoes, and beans creates a hearty and flavorful dish that will please the whole family. Give it a try and enjoy the warmth of this delightful pasta bowl!
FAQs
1. Can I use a different type of pasta?
Yes, feel free to substitute orecchiette with your preferred type of pasta. Penne, fusilli, or farfalle would work well in this recipe.
2. Can I make this dish vegetarian?
Absolutely! Simply omit the sausage and add more vegetables like bell peppers, zucchini, or mushrooms for a delicious vegetarian version.
3. Can I make this dish ahead of time?
While the dish is best enjoyed fresh, you can prepare the components in advance and assemble them just before serving. Cook the pasta and store it separately from the sauce to prevent it from becoming mushy.
4. What can I serve as a side dish with this pasta?
A fresh green salad or garlic bread would complement this pasta dish perfectly. You can also enjoy it on its own as a complete meal.
5. Can I freeze the leftovers?
It's not recommended to freeze the leftovers as the texture of the pasta may change and become mushy upon thawing. It's best to enjoy this dish fresh.