</p>
Netflix Strong Girl Nam-soon: A Must-Watch Romantic Action-Comedy Series
Are you an avid fan of K-dramas? Get ready to mark your calendars because jTBC's Strong Girl Nam-soon will be hitting Netflix screens weekly starting October 2023. This internationally licensed South Korean Netflix Original, written by Baek Mi Kyung and directed by Kim Jung Shik, promises an enchanting blend of romance, action, and comedy. In this article, we'll delve into the plot, cast, trailer, and release date of Strong Girl Nam-soon. So, grab your popcorn and get ready to be entertained!
When is Strong Girl Nam-soon coming to Netflix? If you're eagerly awaiting the arrival of Strong Girl Nam-soon, you'll be thrilled to know that it will start streaming on Netflix from October 7th, 2023. This highly anticipated series will consist of sixteen episodes, which will be released bi-weekly over a span of eight weeks. New episodes will be available for streaming on Saturdays and Sundays, with the season finale scheduled for November 26th, 2023. Each episode will have an approximate runtime of 70 minutes.
Episode Release Schedule:
| Episode | Netflix Release Date |
| --- | --- |
| 1 | October 7th, 2023 |
| 2 | October 8th, 2023 |
| 3 | October 14th, 2023 |
| 4 | October 15th, 2023 |
| 5 | October 21st, 2023 |
| 6 | October 22nd, 2023 |
| 7 | October 28th, 2023 |
| 8 | October 29th, 2023 |
| 9 | November 4th, 2023 |
| 10 | November 5th, 2023 |
| 11 | November 11th, 2023 |
| 12 | November 12th, 2023 |
| 13 | November 18th, 2023 |
| 14 | November 19th, 2023 |
| 15 | November 25th, 2023 |
| 16 | November 26th, 2023 |
Discover the Plot of Strong Girl Nam-soon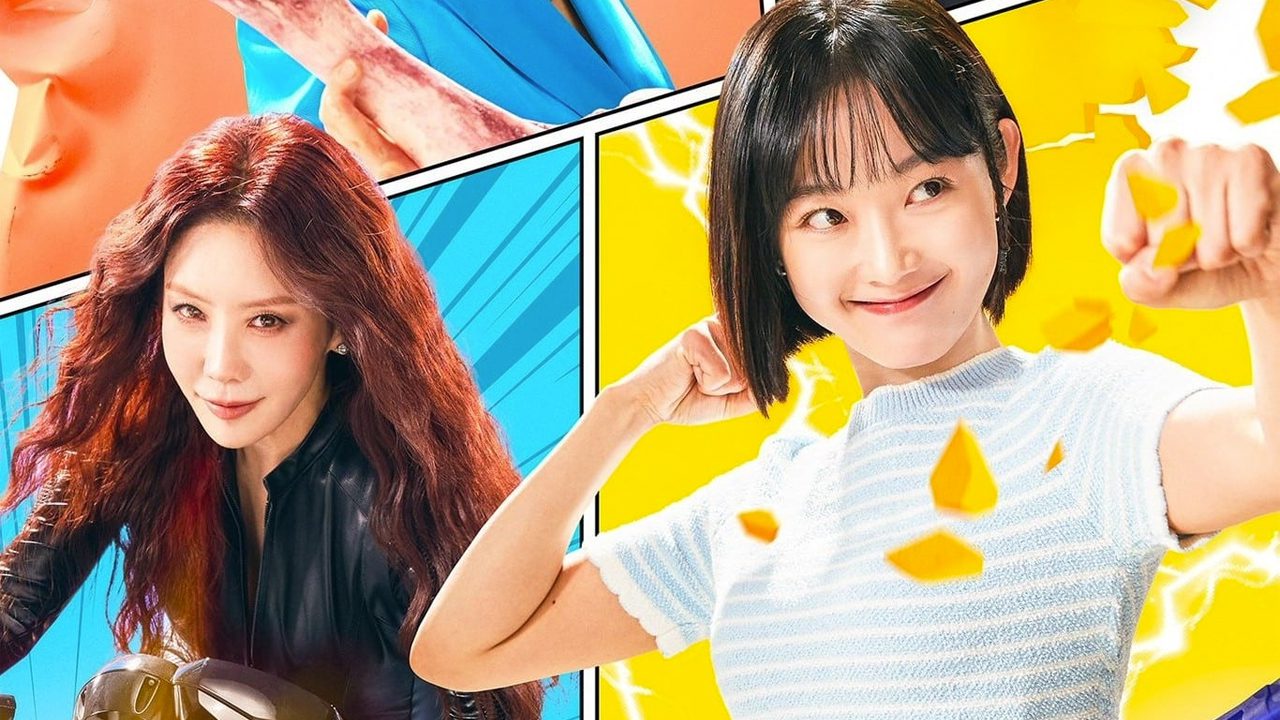 If you're intrigued by thrilling storylines, Strong Girl Nam-soon won't disappoint. The series revolves around Kang Nam Soon, a woman with extraordinary strength who went missing as a child in Mongolia. As an adult, she embarks on a journey to find her parents and ends up in Gangnam, Seoul, South Korea. It is during this pursuit that she reunites with her mother, Hwang Geum Joo, a wealthy resident of Gangnam.
Haunted by the loss of her daughter, Hwang Geum Joo dedicated her life to doing good deeds. She and her mother, Gil Joong Gan, possess the same superhuman strength as Kang Nam-soon. Unexpectedly, these three women become embroiled in a drug case that unfolds in Gangnam. Together with Detective Kang Hee Sik, Kang Nam-soon and her family navigate the complexities of the case, all while forming unique bonds and facing thrilling adventures.
The Cast of Strong Girl Nam-soon
One of the elements that breathe life into Strong Girl Nam-soon is its talented cast. Let's take a look at the actors who bring these captivating characters to the screen:
Lee You Mi as Kang Nam Soon
Lee You Mi takes on the lead role of Kang Nam Soon. Her previous roles in popular K-dramas like Squid Game and All of Us Are Dead have garnered her international recognition. With her impressive performances, Lee You Mi continues to captivate audiences, and her role in Strong Girl Nam-soon is highly anticipated.
Kim Jung Eun as Hwang Geum Joo
Kim Jung Eun, known for her roles in K-dramas such as Lovers in Paris and I Am Legend, portrays Hwang Geum Joo in Strong Girl Nam-soon. With her vast acting experience, she brings depth and authenticity to her character, making the series all the more compelling.
Kim Hae Sook as Gil Joong Gan
Bringing Gil Joong Gan to life is Kim Hae Sook, a highly prolific actress. Her previous works, including Under the Queen's Umbrella, Tomorrow, Inspector Koo, and Start-Up, have established her as a versatile performer. Audiences can look forward to witnessing her talent shine in Strong Girl Nam-soon.
Ong Seong Wu as Kang Hee Shik
Ong Seong Wu takes on the role of Kang Hee Shik, a detective involved in the drug case alongside the three strong