</p>
Scott Pilgrim Takes Off (Season 1) – A Must-Watch Anime on Netflix
Are you ready to embark on an exciting adventure filled with romance, action, and epic battles? Look no further than Scott Pilgrim Takes Off, the highly-anticipated anime series coming to Netflix. Based on Bryan Lee O'Malley's beloved graphic novels and following the success of the 2010 live-action film Scott Pilgrim vs. the World, this anime adaptation is set to take you on a wild ride through the world of Scott Pilgrim and his quest for love.
The Return of Scott Pilgrim and His Squad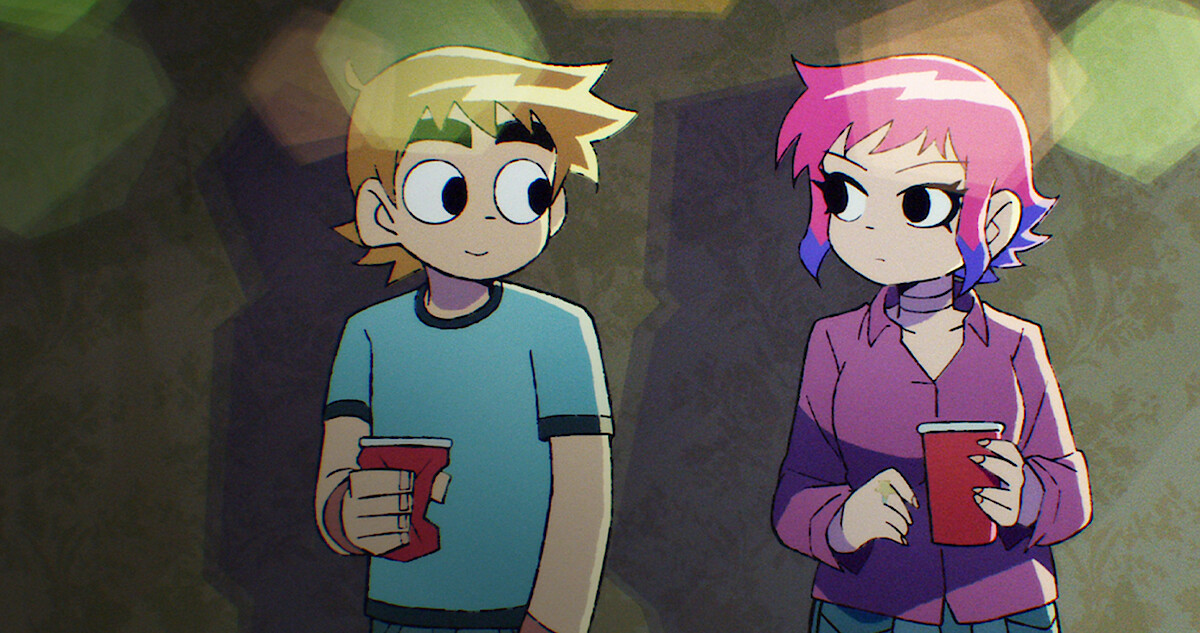 In Scott Pilgrim Takes Off, you'll be reunited with familiar faces from the original film as Michael Cera reprises his role as Scott Pilgrim, the 23-year-old bass player of Sex Bob-Omb. Joining him is Mary Elizabeth Winstead as Ramona Flowers, the mysterious and captivating love interest. The talented cast also includes Kieran Culkin as Scott's roommate Wallace Wells, Anna Kendrick as Scott's sister Stacey Pilgrim, Brie Larson as rockstar Envy Adams, and many more.
A Tale of Love, Battles, and Evil Exes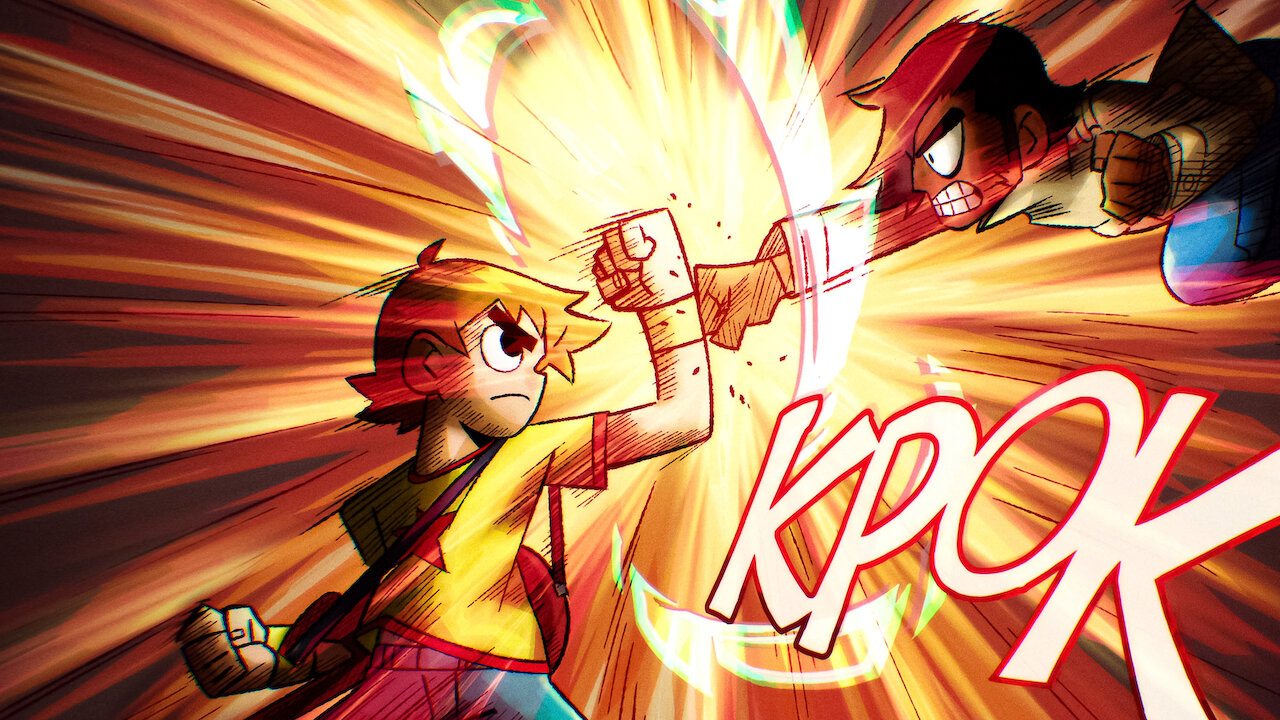 Prepare yourself for a whirlwind of emotions as Scott Pilgrim Falls head over heels for Ramona Flowers, a New Yorker with a dark past. But there's a catch – in order to win her heart, Scott must defeat all seven of her evil exes in epic battles. Each ex brings a unique challenge, testing Scott's strength, determination, and love for Ramona. As the story unfolds, you'll find yourself rooting for Scott as he navigates through these obstacles and fights for his love.
Unleash Your Inner Geek
If you're a fan of video games, music, and pop culture references, Scott Pilgrim Takes Off is a dream come true. The series incorporates elements of retro gaming, with stylized fight scenes resembling classic arcade games. The music, composed by Anamanaguchi and Joseph Trapanese, perfectly complements the adrenaline-pumping battles and adds an extra layer of excitement to the story.
The Power of Friendship and Growth
While the series is filled with epic battles, it also explores deeper themes of friendship, personal growth, and self-discovery. As Scott Pilgrim faces his fears and confronts his own insecurities, he learns valuable lessons about love, forgiveness, and the importance of surrounding himself with supportive friends.
Where and When to Watch
Mark your calendars! Scott Pilgrim Takes Off is set to premiere on November 17, exclusively on Netflix.
Don't Miss the Opening Credits and Theme Song
The opening credits sequence of Scott Pilgrim Takes Off is a visual and auditory treat that will leave you humming for days. Be sure to watch it on Netflix and get ready for an unforgettable experience.
Experience the Thrills with the Official Trailer
If you're curious about what to expect from the series, make sure to check out the official trailer. It offers a glimpse into the thrilling battles, captivating storylines, and iconic characters that define Scott Pilgrim Takes Off.
A Sneak Peek into the World of Scott Pilgrim
Can't wait for the premiere? Netflix has released an exclusive sneak peek clip, featuring Scott Pilgrim's encounter with Julie Powers, who happens to be Ramona Flowers' friend. Dive into the story with this exciting preview that will leave you wanting more.
Why Anime? The Vision Behind Scott Pilgrim Takes Off
The decision to create Scott Pilgrim Takes Off as an anime series was a strategic move to expand the story beyond the live-action film. Edgar Wright, director of the original film, saw the potential of an anime adaptation and Netflix jumped at the opportunity. This allowed the creators to explore new horizons and offer a fresh take on the beloved characters and storyline.
The Emotional Power of Anime
Anime has a unique ability to evoke strong emotions and create a deeper connection with the audience. By embracing this medium, Scott Pilgrim Takes Off taps into the rich storytelling techniques and visual aesthetics that make anime so captivating.
Conclusion
Get ready for an epic adventure filled with love, battles, and unforgettable characters. Scott Pilgrim Takes Off is an anime series that promises to deliver an exhilarating ride from start to finish. With its engaging storyline, stunning visuals, and an all-star cast, this is a show you don't want to miss. Mark your calendars for November 17 and get prepared to immerse yourself in the world of Scott Pilgrim.
Frequently Asked Questions
1. Will there be more seasons of Scott Pilgrim Takes Off?
As of now, Netflix has only announced the release of the first season. However, if the series proves to be a success, there's a possibility of future seasons continuing the adventures of Scott Pilgrim and his friends.
2. Can I watch Scott Pilgrim Takes Off without seeing the original film?
While it's not mandatory, watching the original film can provide valuable context and enhance your overall viewing experience. However, the anime series is designed to stand on its own, so newcomers can still enjoy it without prior knowledge of the film.
3. Are there any differences between the anime and the original graphic novels?
While the anime series stays true to the essence of Bryan Lee O'Malley's graphic novels, there may be some minor deviations or adaptations to fit the anime medium. These changes aim to enhance the visual storytelling and offer a fresh perspective on the beloved story.
4. Will the original music from the film be included in the anime series?
The anime series features an all-new original soundtrack composed by Anamanaguchi and Joseph Trapanese. While the iconic music from the original film may not be directly included, the new soundtrack will undoubtedly capture the spirit and energy of the Scott Pilgrim universe.
5. How can I connect with other Scott Pilgrim fans?
Joining online communities, such as fan forums or social media groups dedicated to Scott Pilgrim, is a great way to connect with fellow fans. Share your thoughts, theories, and excitement about the anime series with like-minded individuals who share your love for the story.