</p>
Scott Pilgrim Takes Off (Season 1) Netflix
Welcome to the ultimate guide to Scott Pilgrim Takes Off, the highly anticipated anime series coming to Netflix.
Prepare to dive back into the world of Scott Pilgrim, Ramona Flowers, and her evil exes as they embark on new
adventures. In this article, we will explore everything you need to know about the series, from the cast to the
storyline and where you can watch it. So, let's buckle up and get ready to take flight with Scott Pilgrim Takes
Off!
The Cast of Scott Pilgrim Takes Off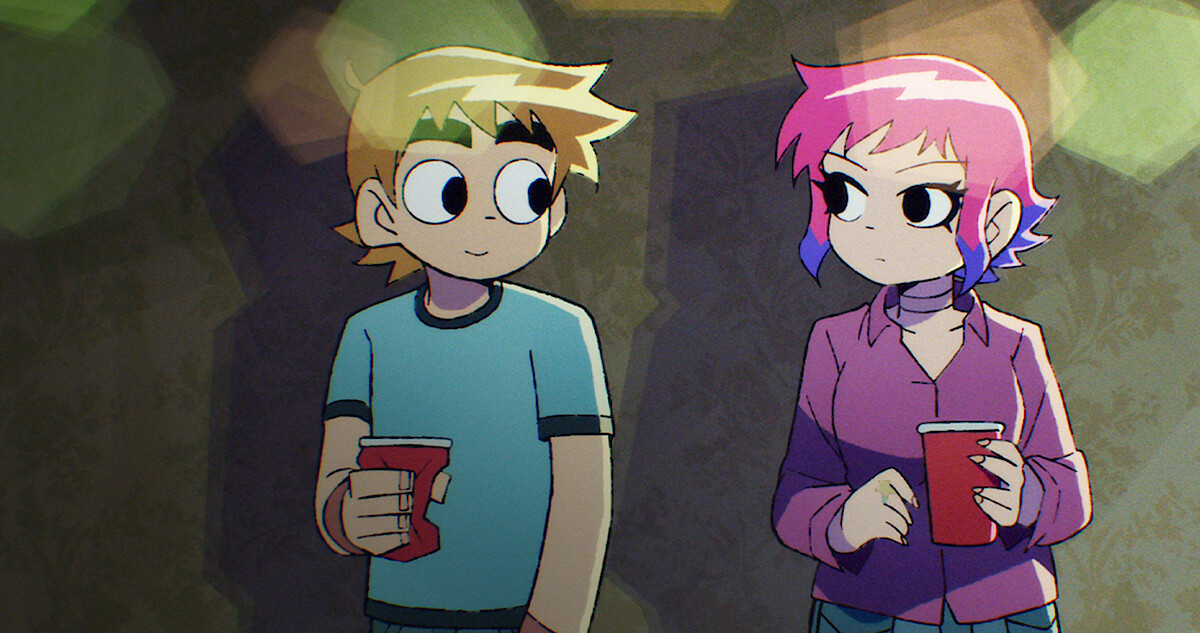 Returning to their iconic roles, the original film cast of Scott Pilgrim vs. the World will reprise their
characters in the anime series. Here are the familiar faces you can expect to see:
1. Michael Cera as Scott Pilgrim
Michael Cera brings back the lovable and awkward 23-year-old bass player of Sex Bob-Omb.
2. Mary Elizabeth Winstead as Ramona Flowers
Mary Elizabeth Winstead shines as the enigmatic and captivating Ramona Flowers.
3. Kieran Culkin as Wallace Wells
Kieran Culkin returns as Scott's witty and supportive roommate, Wallace Wells.
4. Anna Kendrick as Stacey Pilgrim
Anna Kendrick portrays Scott's sister, Stacey Pilgrim, with her trademark charm.
5. Brie Larson as Envy Adams
Brie Larson mesmerizes as Envy Adams, Scott's former flame and lead singer of The Clash at Demonhead.
6. Alison Pill as Kim Pine
Alison Pill captures the rebellious spirit of Kim Pine, Sex Bob-Omb's drummer.
7. Aubrey Plaza as Julie Powers
Aubrey Plaza adds her unique flair to the character of Julie Powers, Scott's sarcastic ex-girlfriend.
8. Johnny Simmons as Young Neil
Johnny Simmons reprises his role as Young Neil, Scott's avid fan and fellow band member.
9. Mark Webber as Stephen Stills
Mark Webber returns as Stephen Stills, the talented guitarist of Sex Bob-Omb.
10. Ellen Wong as Knives Chau
Ellen Wong embodies the lovable and fierce Knives Chau, Scott's former girlfriend.
11. Satya Bhabha, Chris Evans, Brandon Routh, Jason Schwartzman, and Mae Whitman as the Evil Exes
These talented actors reprise their roles as the memorable and formidable evil exes that Scott must confront.
Alongside this incredible cast, Scott Pilgrim Takes Off is brought to life by the anime house Science SARU. The
series is written and executive produced by Bryan Lee O'Malley and BenDavid Grabinski, with music by
Anamanaguchi and Joseph Trapanese.
About Scott Pilgrim Takes Off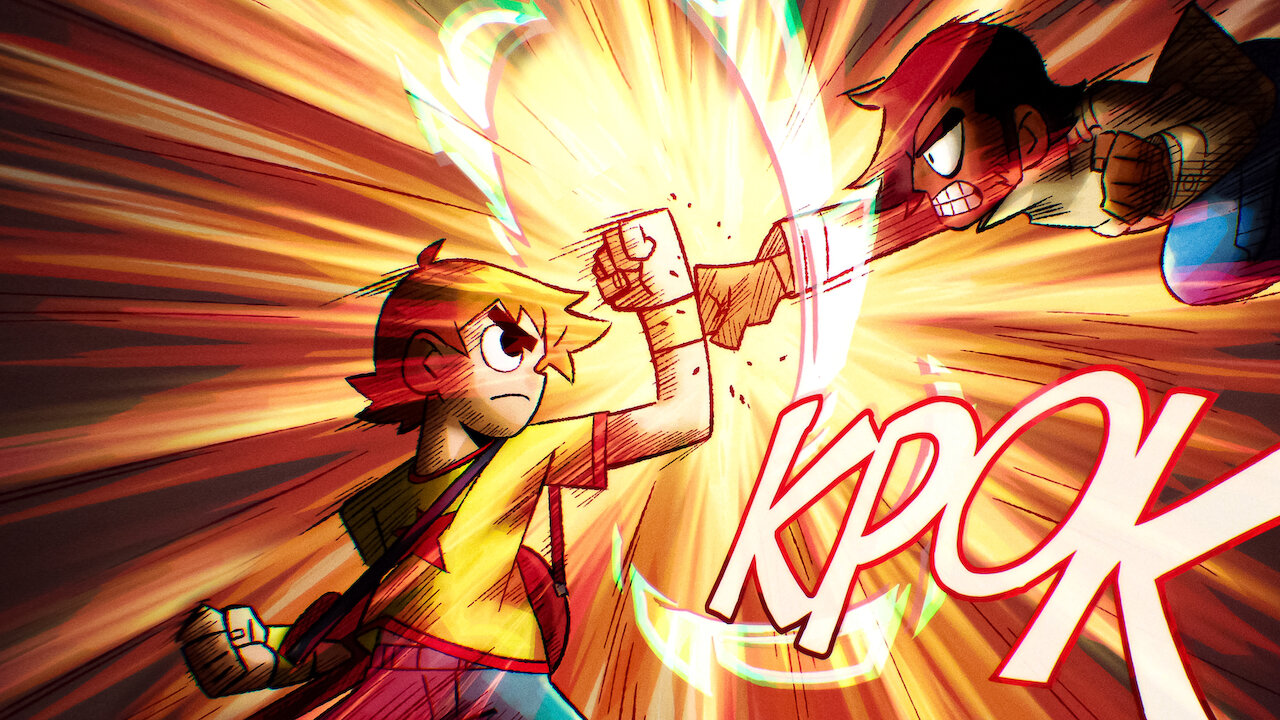 Scott Pilgrim Takes Off continues the thrilling story of Scott Pilgrim and his quest for love. Inspired by Bryan
Lee O'Malley's hit graphic novels, the series follows Scott Pilgrim as he falls head over heels for Ramona
Flowers, a captivating New Yorker. However, to be with Ramona, Scott must defeat all seven of her evil exes.
Romance, action, and hilarious moments ensue as Scott navigates through these epic battles and the complexities
of his relationships.
Where to Watch the Opening Credits and Theme Song
If you're eager to experience the opening credits sequence and listen to the catchy theme song, look no further!
You can watch the captivating opening credits sequence below:
Watch the Official Scott Pilgrim Takes Off Trailer
Get ready for an adrenaline-pumping preview of Scott Pilgrim Takes Off with the official trailer. Brace yourself
to meet Scott, Ramona, their friends, and all seven evil exes. Experience the excitement and prepare for the
battles ahead when you watch the full trailer:
Why Scott Pilgrim Takes Off as an Anime
Director Edgar Wright, who helmed the live-action film, explains why Scott Pilgrim Takes Off takes the form of an
anime series:
"I knew that a live-action sequel was unlikely, but I would usually defer by suggesting that perhaps an anime
adaptation was an interesting way to go," says Wright. "One day, Netflix reached out with this exact idea, and
our brilliant creator Bryan Lee O'Malley had an even more adventurous vision than just a straight adaptation of
the original books."
With Bryan Lee O'Malley's innovative idea and the creative potential of anime, Scott Pilgrim Takes Off promises
to deliver a unique and visually stunning experience for fans around the world.
Get a Sneak Peek of Scott Pilgrim Takes Off
Curious to get a glimpse of what's in store for Scott Pilgrim Takes Off? Watch this exclusive sneak peek that
takes us back to the iconic red Netflix DVD envelopes:
In this clip, Scott learns from Julie Powers that Ramona Flowers works as a Netflix DVD deliverer. Determined to
catch Ramona's attention, Scott decides to rent a movie, despite Julie's warning. The stage is set for an
amusing and adventurous series.
When Does Scott Pilgrim Takes Off Premiere?
Mark your calendars for the highly anticipated premiere of Scott Pilgrim Takes Off on November 17. Prepare to
immerse yourself in the thrilling world of Scott Pilgrim, filled with catchy music, epic battles, and heartwarming
moments.
Conclusion
Scott Pilgrim Takes Off is the anime series that fans of Scott Pilgrim vs. the World have been eagerly awaiting.
With its star-studded cast, engaging storyline, and visually captivating animation, this series promises to
deliver an unforgettable experience. Whether you're a longtime fan of the original works or new to the world of
Scott Pilgrim, get ready for a wild ride filled with romance, humor, and action.
Frequently Asked Questions (FAQs)
1. Can I watch Scott Pilgrim Takes Off if I haven't read the graphic novels or seen the live-action film?
A